Login Required:
Username:*******
Password:***********
Please wait...
Access Granted. Logged in as  *******.
>Access S.C.A.F Personnel files.
Searching files...
> Robert William
> Lt. Daniel Winters
> Sgt. Oswald Jones
> Sgt. John Ronald
>Damien Voss
>Lyle Parker
>Brittney North
>Joe David
>Aleksander Ramirez
>Rick Johnson
>Thomas Crowford
>Lilith Croft
>Daniel Croft
>Chloe Miller
> ......
Accessing Lt. Daniel Winters
Access granted. Opening file.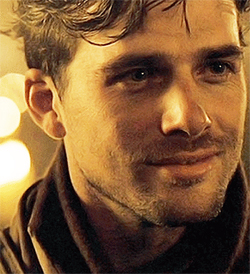 Photo of Daniel Winters; Age Thirty
General Information.
Full name: Daniel Winters.
Age: Thirty-Five.
Religion: Atheist
Sexuality: Straight.
Personality: Stern/Serious.
Hobbies/Likes: Collecting items. The occasional drink. Spending time with the military force.
Family.
Mother's Name/Status: Nicole Winters; Alive.
Father's Name/Status: Adam Winters;Alive.
Siblings/Status: Frank Winters;Alive. Lauren Winters;Alive.
Next on Kin: N/A.
Partner: N/A.
Military History.
Rank: Lieutenant.
Time in service: Fifteen Years.
Involved Conflicts: Secession War.
Current Assignment: On-board Commanding Officer of the Armed Forces aboard the CMS Icarus.
_________________
I have not failed. I've just found 10,000 ways that won't work.
-Thomas A. Edison.