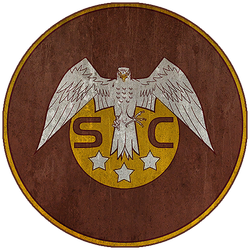 ::Log in: ********
:: Password Granted.
:: Searching Archive.
:: Archive too broad to pin-point
:: Keyword Entered; One file found.
:: Opening Patient File.
General Information.
Full name: James Welsh.
Age: Twenty Two.
Religion: Unitologist.
Sexuality: Unknown.
Location: Unknown.
Hobbies/Interests: [DATA EXPUNGED]
Physical Attributes.
Height: 5'8"
Weight: 152.1lbs
Race: Caucasian.
Eye Color: Blood Red (Dyed)
Hair Color: Bone White (Dyed)
Medical File.
Time spent in Medical Center(s): Four Years.
Diagnosis: Severe Depression, Deep Paranoia/Insanity. Renfield's syndrome.
Time spent on medication: Three and a half years.
Medication Successful? (Y/N) N.
Blood type: A+
History.
Current Occupation: N/A.
Previous Occupations: Planetary Miner [Four Years.]
Criminal Record: One year in jail (Spraying Unitologist symbols over the walls of a Security building. Payed bail.)
Education: Unknown.
Family.
Father's Name/Status: Unknown;Unknown.
Mother's Name/Stauts: Unknown;Unknown.
Siblings/Status: Unknown;Unknown.
Partner: Unknown.
Next on Kin: Unknown.
::End connection to file.
::Opening Connected File.
Audio log.
James Welsh. Date: [ERROR: Data Corrupted]
They thought keeping me in a hospital bed would make me feel better. They Figured that I would forget everything that I've seen with the correct drugs and procedures....WRONG! SO FUCKING WRONG!..
I saw death itself in those mines...That FUCKING CAVE IN LEFT ME IN THERE FOR FIVE WEEKS...I...I tried to survive, it was no good...They had no way to get me out of here...I knew I had no food and water...I was dead as soon as my third day was up...I would fall over and die, dehydrated, starving and sat there with three of my friends..We had no plan. We...we. We had no chance to see our...f-families again. That's when..it, it came. I sat in a corner when I felt it breath down on my neck, I turned and saw a raven sat on my shoulder...I had taken my helmet off to try and breathe clearly, but this...raven didn't matter me, I looked at it and..it spoke to me, it said how to live...I had to kill everyone with me....In any other case..I'd have instantly declined it..These were my FRIENDS..but this was different...this was...survival...I actually thought about it. The raven came to me again...said if I did this, I'd earn my freedom..that was the thing that pushed me...I waited several hours before the three others fell asleep...I put my mask on and grabbed the pickaxe lodged into the surface of the rock...I remember...Myself laughing as I plunged the pickaxe point into their necks and dragged it...The last one woke up with the screams...He saw me covered in blood, their blood... I walked up to him...his eyes looked at me with a sign of fear and expecting me to let him go...And he was the only one to see the pickaxe enter his chest as I dragged it downwards...I didn't look back after I did it...I ripped off my mask, covered in blood and started the feast...Uninterrupted and alone...I felt gleeful, I had secured my freedom at my friends expense. I laughed the rest of the night in a pool of blood....
I did what the raven asked...And I was to be rewarded...